Како дел од проектот DESIGN CHALLENGE припремивме и бонус подарок за сите кои се спремни на нови креативни предизвици -
бесплатна дводневна работилница
за
DESIGN THINKING
со стручен предавач од школата HASSO PLATNER
D-SCHOOL
од Берлин.
DESIGN THINKING
е пристап користен од страна на креативците низ цел свет, преку кој се решаваат комплексни задачи за да се стигне до свежо, иновативно решение, преку разни системски истражувања и оживувања на имагинацијата. често се дефинира и како USER-CENTRIC или кориснично ориентиран пристап на иновација.
На двете работилници кои ги одржавме во Скопје (Јуни и Октомври), се изучуваа следниве
теми
:
- Вовед во основите на DESIGN THINKING методогијата
- Изучување на конкретни DESIGN THINKING методи, техники и вежби
- Пракса: Активно оформување и искусување на целиот DESIGN THINKING процес
---
---
---
Инфо за предавачот:

Сузан Бергер (Susanne Bergner) студирала на Универзитетот Рупрехт-Карл во Хајделберг (Ruprecht-Karls University) како и на Универзидаде де Нова (Universidade de Nova) во Лисабон, каде се стекнала со магистерски титули по филозофија и литература. Нејзините шаренолики интереси ја одвеле во филмската музика и во маркетингот. Нурнувањето во светот на дизајнерското размислување на Универзитетот во Потсдам (University of Potsdam), бил прекрасен подарок кој ѝ овозможил да го интегрира во нејзиното лично размислување и во нејзините професионални активности на заразната берлинска старт-ап сцена.
---
Процесот, забавата и иновациите за време на работилницата
* Октомври / Public Room

Работни предизвици:
- How might we design the cultural center to be the perfect place for a creative person to be?
- How might we create the unique hairdresser experience?
Искуството на учесниците:
Nino, copywriter at Saatchi & Saatchi Worldwide
"There are a lot of ways to generate ideas, and the Design Thinking technique is certainly a fun way to do it. I was amazed how innovative ideas come out by themselves when you approach your target audience by simply establishing a single character with a back story. This workshop allowed me to add another trick to the bag of creative tools.
Thank You Susan, Mima and Jana!"

Aleksandra, phylology student
"In Macedonian we say tatamata for someone that does a great job in something. Well, the ladies in charge for this project were tatamata. They were tatamata in explaining the creative process of design thinking and even more tatamata for leading us through doing it. It was not easy to suddenly change the way we think and just think creatively as genius minds do but it was a lot of fun. There was a great atmosphere, different people, a lot of crazy ideas and willingness to learn how to think without putting limits on ourselves. Design thinking is applicable in every field of work because it's the place where great ideas come from. I recommend it to people who want to break their barrier of thinking, meet new amazing people and get inspired."
Ana Dimovska, Information Coordinator and Family&Community Coordinator, Foundation "Step by Step" – Macedonia
"Working in the nongovernmental sector, more specifically with projects targeting preschool and primary school children, their parents and teachers, I always need to be in a mode to search and come up with fresh and beneficial activities and products to meet their needs. The Design Thinking methodology offered exactly that: a comprehensive work cycle and an array of hands-on techniques packed in an exciting two-day training! I already see how this method gets the best ideas out of my diverse team back in the office comprised of psychologists, pedagogues, graphic designers, linguists and project managers."
Aleksanra, youth worker
"The Design Thinking workshop in two days scrached the surface of what I hope to be very different approach to finding a creative solution to any issue in my work and every day life. I think it's a genious concept and the coaches used very friendly and appropriate method to introduce it to us. I already have an idea of how to implement it as soon as possible. Thank you!"
Darko, accounting
"Искуството кое го имав на работилницата за Design Thinking е одлично и топло ја препорачувам на секој човек кој веќе е заморен од секојдневното аглесто размислување. Комбинацијата од различни генерациски разлики, карактери и професии сполотени во еден ум ја направи уште повозбудлива. Знаењето кое го добив на оваа работилница покрај имплементацијата во бизнис светот одлично можам да го вметнам и во моето секојдневие. Ви благодарам за отварање на умот на начин кој досега не беше познат за мене."
Maja, ​
financial & operational manager
"My overall impression is >a smile< >a new experience> <new skills< >new positive moments and challenges> Thanks for organizing this kind of workshop, you have gathered a nice group of people which I am happy I have met. The methodology itself is conceptually interesting which takes you into a mystery journey and step by step discovers you its exciting creative world of finding solutions. Each phase of this great process reminds you that deep inside you are that 'wonder child' who can contribute a lot in front of each challenge with its great ideas. Sus and Mima were great guides through the entire workshop, and at the and of every exercise and project we came up with an exciting solutions and suggestions. Thank you for inviting Sus, such a possitive and experienced person to be our mentor through the weekend. Thank you everybody for your good energy, you were all awesome! Looking forward to catch up with you for a drink and conversation :)"
Julijana, lawyer
"Extraordinary workshop! I have taken so many new ideas for how to evolve individual creativity into creative collaboration. We have a great lecturer with vast expertise and knowledge that inspired in a very subtle way. I find Design Thinking methodology very useful and applicative in many real life situations."
Marija, poetry and literature
"Being a part of the kind of workshop that embraces creativity with a more deeper approach of understanding it's process, was a really beautiful thing to take with you. The whole idea and concept we had the opportunity to experience really shaped different connection lines in our perception providing us with knowledge that really, can be a useful tool in innovation and all that in an aesthetically appealing environment with diverse people. The coaches were fresh, open and enriched my artistic nature trough challenges. This all couldn't have had nothing less than great outcome of mutual involvement in gaining knowledge in ingenious way."
Chedo, entepreneur
First time Ive been on design thinking workshop and it was amazing experience for me.

Totally new thing for me and my state of mind :) Wonderful teacher Susan, explaining deeply everything , the crucial things of it. How does it work and how we can use it. Thanks again, I hope we will do some project sometime together and/or I will be part of thing like this again :)
Viktorija, marketing specialist
"

It was a unique opportunity to be one of the participants of this Design Thinking Workshop. From idea generation to idea solution, we used different approaches for finding solutions, forcing our creativity and striving to create more. Such a great event for empowering the creative community."
​
Susanne, lecturer
"Such a great joy to see how a bunch of young people really becomes a group connects their brains and comes up with delightful and intruiging ideas and solutions."
---
---
* Јуни / Кафе бар Цреша

Работни предизвици:
- How might we create the perfect place for an artist?
- How might support cycling in Skopje?
---
This project was funded in part through a U.S. Embassy grant

.

The opinions, findings, and conclusions or recommendations expressed herein are those of the implementers/auth

ors and do not necessarily reflect those of the U.S. Government. / Овој проект е делумно поддржан од Амбасадата на САД. Мислењата, отритијата и заклучоците или препораките изнесени овде се на имплементаторот (ите) / авторот (ите) и не ги одразуваат оние на Владата на САД.  / Ky projekt është pjesërisht i mbështetur me grant nga Ambasada e SHBA-ve. Mendimet, zbulimet dhe konkluzionet ose rekomandimet e paraqitura këtu janë të implementuesit/autorëve dhe nuk i reflektojnë domosdoshmërisht ato të Qeverisë së SHBA-ve.

​
Powered by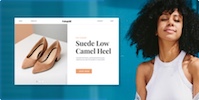 Create your own unique website with customizable templates.